Civil Alchemy Poppies Seed Mix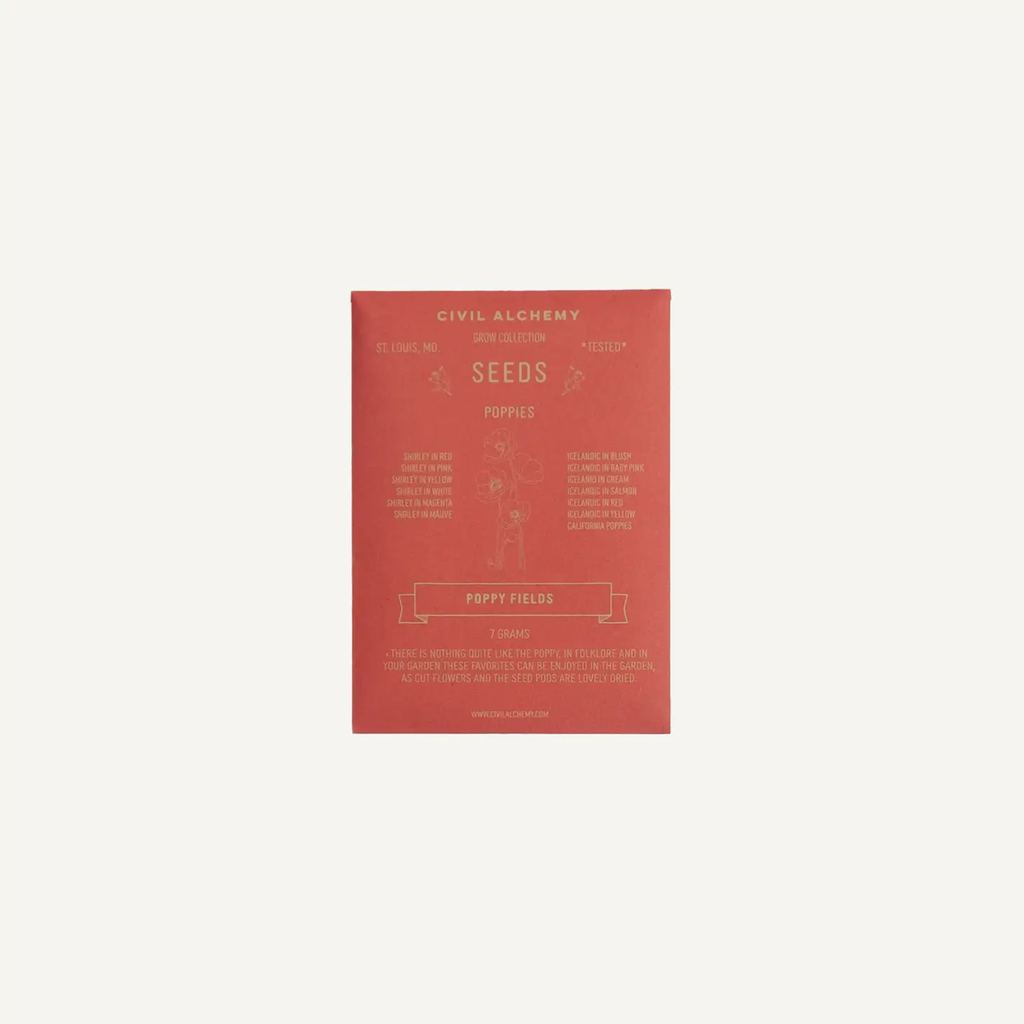 There is nothing quite like the Poppy. Shirley in Red, Pink, Yellow, White, Magenta, Mauve. Icelandic in Blush, Baby Pink, Cream, Salmon, Red. Californica Poppies as well.
Prepare weed-free bed area, broadcast mixture evenly over the area. Lightly rake the seed and gently tamp into the soil to ensure good seed to soil contact. Seed should be no deeper than 1/8". Keep the area moist to aid in germination.
Planting Times: in cooler climates, plant the seeds in Spring and Early Summer. In warmer climates plant the seeds in Spring through Late Fall. This seed mix works best in areas of full sun. 
Deadhead for extra blooms. Cut and come again cuttings extend season. Plants range from 12-28". Covers up to 150 sq/ft.
• Weight: 0.5 oz (14.2 g)