Grandmother's Flower Garden Stocking #1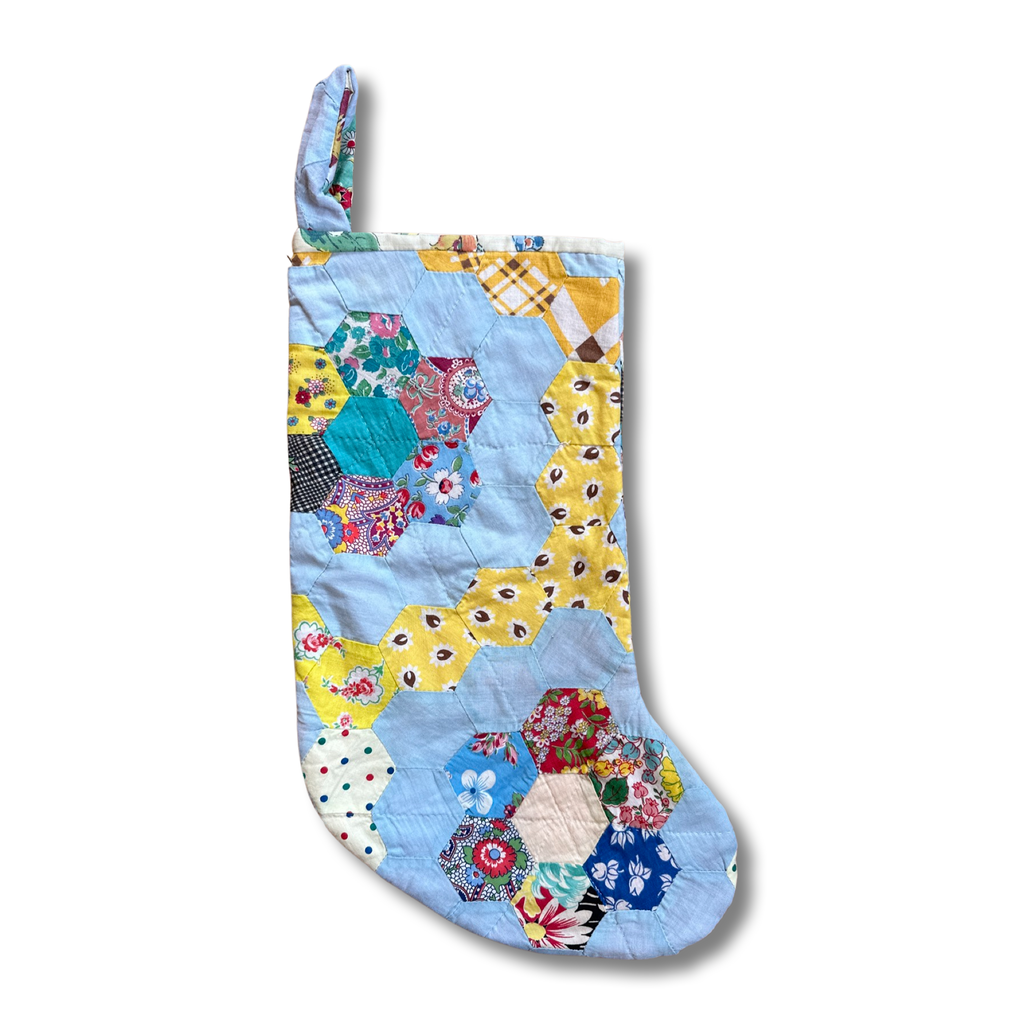 A sweet heirloom handmade by Blank Supply.
Blank Supply is an NYC-based studio with the philosophy to create from what already exists. Each on-of-a-kind item is made using hand-sourced vintage textiles with all the natural wear+tear that comes with being pre-loved. We are committed to honoring the beauty and talent of the artisans who crafted these vintage quilts and materials and strive to make each piece a work of art in its own right, extending the life of something that may have been otherwise forgotten.